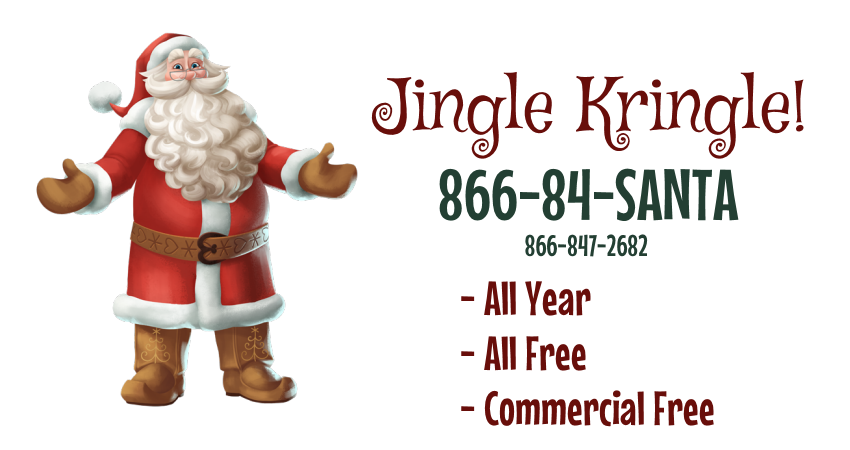 The North Pole is pleased to offer this FREE service in partnership with SantaUpdate.com, SantaTrackers.net and NorthPoleFlightCommand.com.
Sign up with your text-enable phone to receive Santa Updates via text between November 1st and December 24th every year. Please click here to see our schedule of when these texts will be sent.
The phone services at the North Pole are completely commercial free, kid-safe and family friendly. Your information is never shared, sold, rented or used for any other purpose than connecting you with Santa and the news of tracking him around the world.