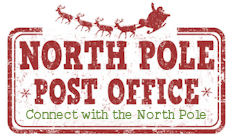 You can always email Santa as well. We have set up the North Pole Post Office online for just that purpose.
Through the post office you can message Santa your wish list, ask him a question or just say hello . But there are many other fun, interactive things you can do there, too. Like helping to name Santa's sleigh or the new baby reindeer that are born.
Be sure to visit ElfHQ.com — through it you just might become an elf!